"If you have found your way to my website, you can see two facets of my work: event production and wedding photography. I have devoted my time to both fields, and have found that they are uniquely complementary to each other. My experience as a photographer of weddings and parties has provided me with inspiration for the events that I plan and produce. At the same time, my production background has been so valuable in photographing events and weddings. Through them, I have developed an understanding of an entire event, all of its components and the unique rhythm, flow and timing that such a special day demands."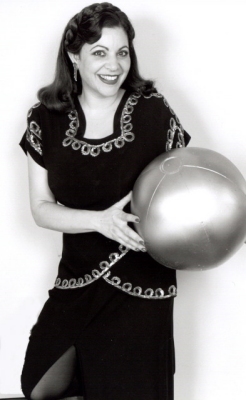 Contact Information:
Laurie Gordon
Telephone 415-566-2545
E-mail at: [email protected]
Corporate events have included a wide variety of themes: Tropical Cruise, Golden Age of Hollywood, Fabulous 50's,USO Show, Hip 1960's, Nautical, Casablanca, Western, Gypsy, 1930s Supper club and many more. Relying on a team of talented performers using authentic props and decor means that we can provide an atmosphere that is exciting and surprisingly economical. Event production services can be provided for 100-3500 attendees.
Laurie Gordon and Richard Fishman the creators and producers of all the events for the popular "Mr. Rick's Martini Club", which presents 1930's-1950's Swing Dance Supper Club events several times a year. The club was founded in 1990 and currently has over 1000 members.
She is also a photographer specializing in Wedding and Society Galas. Another specialty is Theme Party Photography, in which instant photos are generated using teams of photographers, stylists, and abundant choices of costumes and props. The paparazzi greeting is a favorite theme. She is also the creator and manager of The Deco Belles, a performing troupe that does a variety of 1920's-1940's dance routines as well as acting as hostesses, greeters and characters at events, especially the annual Oscar Night Gala Benefit events.